Tactical Gloves Hard Knuckle Gloves! Full Finger Multipurpose Gloves for Everyone!
Feel great, fit perfectly and so far no complaints or disappointments... I use for almost everything, well made, protects my hands well, hard plastic on the knuckles making them extra safe for airsofting. 10/10. I am very happy that I got 2 pairs...
These are awesome gloves, great for tactical training, self defense or even motorcycle riding, they have many uses . I like them so much I've added a pair to all the ER go bags in my house. Good quality, touch screen compatible and tight fit for good dexterity
WHY YOU NEED THIS INNOVATIVE TACTICAL HANDGLOVES
√ SAFE HARD KNUCKLE PROTECTION: The hard plastic knuckle protection will help you avoid injuries caused by friction and impact in motorcycle riding,tactical activities and outdoor sports.

√ TOUCH SCREEN FINGERS: with the touching function of the fingertips of the index finger,thumb and middle finger of the glove, you can touch your phone screen sensitively and use it conveniently without taking off the glove.

√ BREATHABLE AND COMFORTABLE:There are breathable vents on the back of the fingers for better ventilation, keeping your hands cool in hot weather and no more sweating.

√ WRIST SUPPORT DESIGN: These gloves for men have adjustable wrist straps that will provide your hands with best sense of snug fit and wrist support when doing outdoor sports.

√ VERSATILE GLOVES: With excellent hand protection,breathability and flexibility,these gloves can be used as tactical gloves,motorcycle gloves,airsoft gloves,work gloves,cycling gloves,hunting gloves and more.

Perfect for cycling or riding a motorbike, these gloves are tough and strong. In case of accidents, they'll protect your hands from impacts. The ergonomic knuckle cushions will protect your knuckles. You'll be able to work with your hands in tight spaces without worrying about skinned knuckles. The knuckle pad is tough but still a little soft. So it has great shock absorption properties.

Despite their toughness, they're flexible enough to operate any controls or tools easily. You won't have to sacrifice touch and dexterity when you're wearing the gloves. They can handle anything you throw at them, whether you're hunting, shooting, doing archery, or tactical training. The gloves also feature a reinforced anti-slip palm. The double-layer synthetic fabric will give you an excellent grip. The gloves are lightweight and don't affect your natural movements.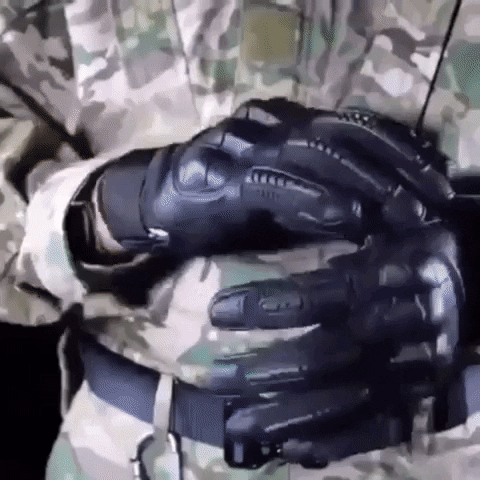 PRICE =
N13,000 TODAY ONLY
DISCOUNTED OFFER: GET 1 FREE ANYTIME YOU ORDER FOR 3 PIECES!! TODAY ONLY!!! TODAY ONLY
HOW TO PLACE YOUR ORDER:
KINDLY FILL THE FORM BELOW (ONLY IF INTERESTED) AND ONE OF OUR AGENTS WILL GIVE YOU A CALL SOON 
CAUTION
Our Esteemed Customer, Please, Do Not Place An Order If You Are Not Ready To Receive The Product(s) Yet, You Are Travelling, or You Don't  Have Your Money Handy.
Please, Help Us To Serve You Better.
PLEASE DO NOT TO PLACE AN ORDER IF YOU WILL NOT BE AVAILABLE TO RECIEVE IT
PLEASE NOTE THAT A COMMITMENT FEE OF #2000 IS REQUIRED TO BE PAID INTO OUR COMPANY
ACCOUNT NAME: MCFYNEST STORE
ACCOUNT NUMBER: 0254007896 (Guaranty Trust Bank)
IN OTHER TO VALIDATE YOUR ORDER WHILE A BALANCE OF #11,000 WILL BE PAID AT THE POINT OF DELIVERY