KEMEI Hair Clippers for Men, 11 in 1 Professional Beard Trimmer Multifunctional Face and Body Grooming kit USB Rechargeable Electric Hair Shaver Machine with 16 Attachments,Black
WHY YOU NEED THIS RECHARGEABLE CLIPPER
11 IN 1 COMPLETE HAIR GROOMING KIT — Hair grooming kit can track the body's contours and appearance of the skin smoothly and give you perfect hair styling and exquisite body curves,,ideal for the care of hair, beard, nose, eyebrow, ear hair and leg

PROFESSIONAL HAIR TRIMMER and BEARD TRIMMER — The hair trimmer comes from the anti-allergenic stainless steel precision blade technology gentle and non-irritating,5 fixed guide combs meet the needs of hair cut length,foil Shaver head obtain high-quality shaving, ergonomic shape and fabric touch,helps you to remove the excess hair efficiently, makes you always get the smooth skin

MULTIFUNCTION BODY TRIMMER and NOSE/EAR TRIMMER — The body trimmer relied unique high performance and sharp blades system which will remove your unwanted hair all over your body quickly and smooth without pain,nose trimmer 360° rotary cutting system provides a smooth and effective trimming,gives a different experience for every trimming ,also always very good personal grooming tools

SAFE EXPERIENCE — The design trimmer to change various shapes of hair and beard, it is very good personal modeling tool,Ergonomic handle design and non-slip technology,easy to use interchange head(shaving head for easy cleaning under running water),International universal voltage110-240V,600mAH capacity li-ion battery ,USB charging is suitable for many occasions

BEST GIFT — Best gifts for men/dad/husband/boyfriend for Thanksgiving, Christmas, New Year and other holidays for haircutting and beard trimming. Get your family looking great and save money. Just contact us if you have any questions about the electric hair trimmer and we will provide the best service. Your satisfaction is our pursue!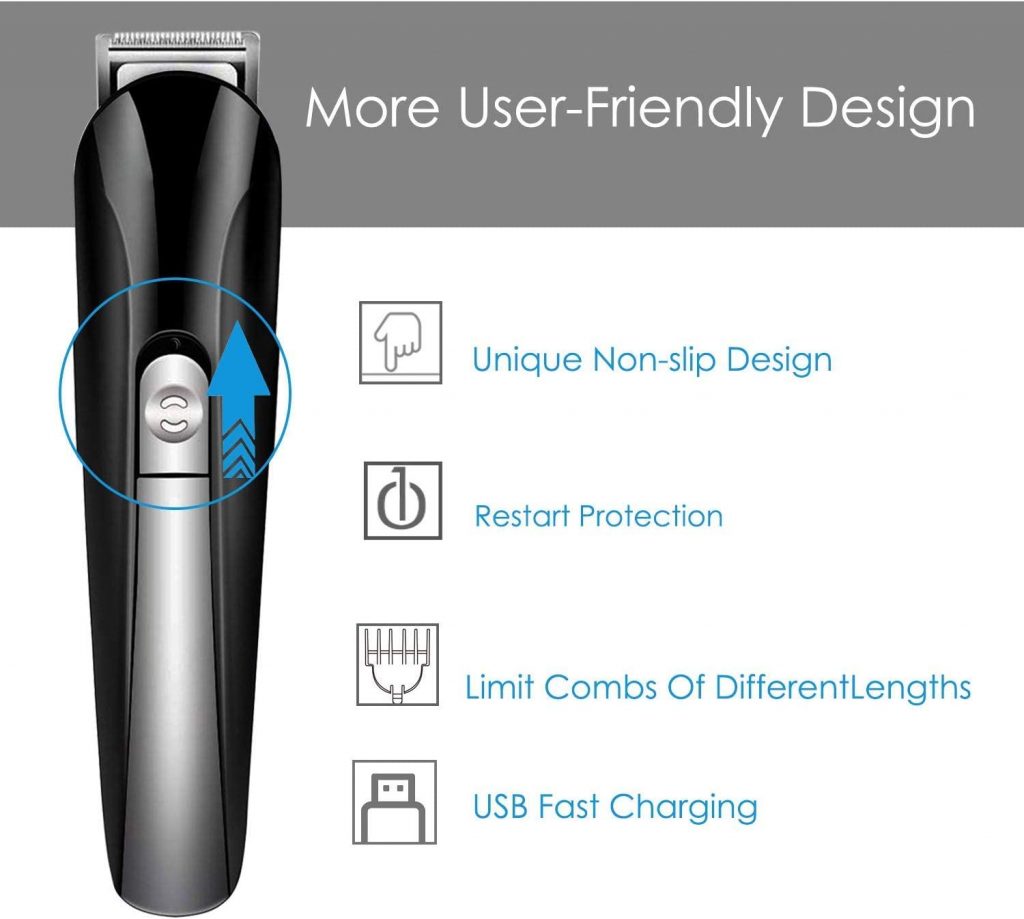 【 Eco Frindly and Value for Money】
Hair Grooming Kit is not need a set of AA batteries,built-in li-ion battery can direct drive usb charge In 2 hours charge can reach 120 minutes of run time,red when the LED on the handle is charged, green when fully High performance can be achieved anywhere , long lasting battery and carrying bag are bring convenience for perfect travelling

【6 Heads Removable and Waterproof Design 】
Hair Grooming Kit include full size trimmer,precision trimmer,shaver,nose/ear trimmer,body trimmer and design trimmer
Interchangeable 6 heads automatic grinding blade made of 420 stainless steel with precision gap ensure,let completion of outstanding design makes it easy
Waterproof design means that they can rinse under water, to achieve complete removal of stubborn hair particles effects
PRICE = N20,000
PRICE =
 N13,000
HOW TO PLACE YOUR ORDER:
KINDLY FILL THE FORM BELOW (ONLY IF INTERESTED) AND ONE OF OUR AGENTS WILL GIVE YOU A CALL SOON 
CAUTION
Our Esteemed Customer, Please, Do Not Place An Order If You Are Not Ready To Receive The Product(s) Yet, You Are Travelling, or You Don't  Have Your Money Handy.
Please, Help Us To Serve You Better.
Error: Contact form not found.
PLEASE WE BEG YOU NOT TO PLACE AN ORDER IF YOU WILL NOT BE AVAILABLE TO RECIEVE IT