RC Car Amphibious Remote Control Car Boat,2.4Ghz 4WD Off Road Rock Double Sided 360° Rotating Crawler Hobby! RC Truck 2.4 GHz 4WD Remote Control Boat Waterproof RC Monster Truck Rotate Spins & Flips, All-Terrain Stunt Car Beach Pool
My 8 yr old son loves this remote control car as he can use it on land and in the lake behind our house. It rides very fast on land and works well inside water, my son was able to use it for at least 7 Hours without having to charge. I know you will enjoy this product as well.
Bought 3. One for Husband, 30 yr old son and 24 yr old daughter. We were at the beach on Fathers day. They had a blast. .
WHY YOU NEED THIS ALL TERRAIN STUNT MULTIPURPOSE CAR
【AMPHIBIOUS DESIGN&WATERPROOF STUNT CAR】Amazing 4WD amphibious remote control car.Precision waterproof design!With drainage outlet to protect the inner accessory from water.You can play the rc car on land,water,or beach or anywhere you want!Remote control boat will definitely bring your kids boundless excitement!

【SUPER FLEXIBLE 360° SPINS AND FLIPS】This waterproof RC stunt car can spins and rotates 360 degrees very fast,and double sided drive and flips flexibilitly,keep balance on single wheel running and never roll over.Forward,back,left turn,right turn.Quickly overcomes all obstacles.Cool car toys for kids and adults!

【2.4GHz LONG DISTANCE CONTROL&STRONG POWER】30meters long distance remote control,2.4GHz signals support RC boat toys playing without any interference.Electric energy converted into power maximizely,no matter land,sandy beach,wetlands,grasslands or water RC trunk can through easily,fearless! (2 AA battery excluded)

【4WD ADJUSTABLE SPEED&RECHARGEABLE BATTERY】RC car has two powerful motors with 4WD flexible wheels for quick turns,ensure its high speed&can be adjusted by remote control.Amphibious off road trank came with one rechargeable battery (included).Charging fast and long-lasting of use.Kids and adults will enjoy the fun for a long time too.

【HIGH QUALITY&LONG TIME USE&BEST GIFTS】ABS aviation plastic makes the amphibious off road trunk's body more durable and waterproof.With the high-geadr rubber,it is not easy to break or fall off.High quality car boat make the fun last longer.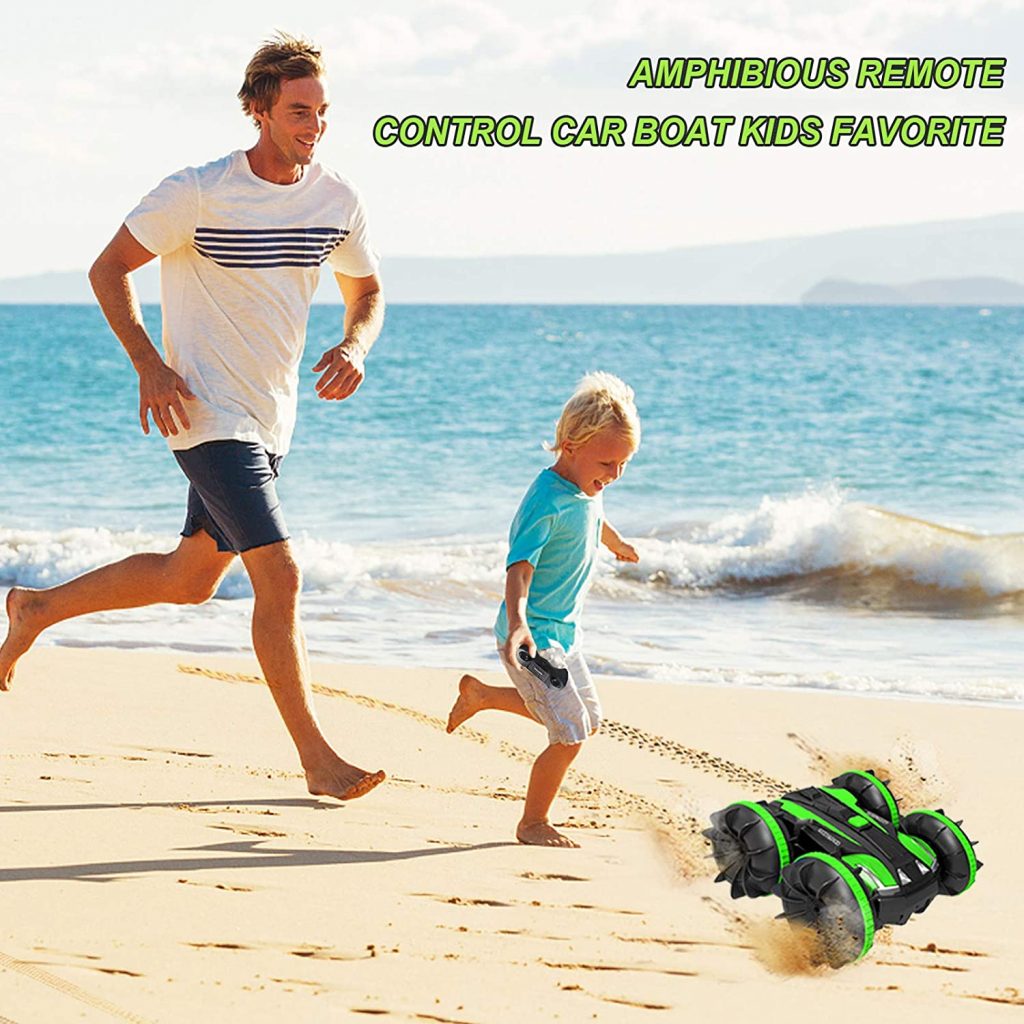 PRICE = N25,000
PRICE =
N18,000
DISCOUNTED OFFER: GET 1 FREE ANYTIME YOU ORDER FOR 3 PIECES!! TODAY ONLY!!! TODAY ONLY
HOW TO PLACE YOUR ORDER:
KINDLY FILL THE FORM BELOW (ONLY IF INTERESTED) AND ONE OF OUR AGENTS WILL GIVE YOU A CALL SOON 
CAUTION
Our Esteemed Customer, Please, Do Not Place An Order If You Are Not Ready To Receive The Product(s) Yet, You Are Travelling, or You Don't  Have Your Money Handy.
Please, Help Us To Serve You Better.
PLEASE DO NOT TO PLACE AN ORDER IF YOU WILL NOT BE AVAILABLE TO RECIEVE IT
PLEASE NOTE THAT A COMMITMENT FEE OF #2000 IS REQUIRED TO BE PAID INTO OUR COMPANY
ACCOUNT NAME: MCFYNEST STORE
ACCOUNT NUMBER: 0254007896 (Guaranty Trust Bank)
IN OTHER TO VALIDATE YOUR ORDER WHILE A BALANCE OF #13,500 WILL BE PAID AT THE POINT OF DELIVERY