Star Shower Motion Laser Light by BulbHead - Indoor Outdoor Laser Light for Hassle-Free Holiday Decorating – Sparking or Still Red and Green Laser Lights Cover up to 3200 Square Feet ​
WHY YOU NEED THIS INNOVATIVE LIGHT
Stars Dance Before Your Eyes


Spend more time enjoying the holidays and less time stressing over expensive Christmas lights.  Star Shower Motion Laser Light creates a dancing star show right before your eyes. It has two color settings – choose from red and green lights or just green lights.  There are two laser settings. Watch thousands of stars dance or push a button to create a static celestial space.
The Star Shower family is the best-selling home decorating solution to holiday hassles.
Watch your home come to life with Star Shower Slide Show, Star Shower Window, Star Shower Laser Magic, and more! Star Shower transforms your home with bright, festive lights coupled with the latest technology.

No ladders, no hanging, no dead bulbs, no mess.

Decorating for the holidays shouldn't cause stress or frustration.  Rid yourself of the hassle of hanging string lights. Decorate with Star Shower Motion Laser Show! Star Shower Motion Laser Show beams cover up to 3200 square feet!  Use multiple Laser Magic units to play for the ultimate holiday celebratory explosion.

Weather-Resistant Case


Star Shower Motion Laser Show features a weather-resistant casing.  You can display brilliant laser light shows during the first winter snow or the first spring rain!  The weather-resistant housing allows your Star Shower Motion Laser Show to operate between -30-degrees Fahrenheit to 100-degrees Fahrenheit.  The included extra-long stake secures it to your lawn.

Bring The Party Indoors!


Want to move the party indoors? No problem! Use the included indoor base to display a celebratory laser light show in your home. Star Shower Motion Laser Show works best in dark rooms, so be sure that your room is dark enough to see the laser light displays.  The indoor base is perfect for folks who are unable to decorate outdoors.  It's a great alternative for apartments, condos, house rentals, and homes where there is no outdoor electric supply. Star Shower Motion Laser Show is a fun way to decorate apartments, basements, and family-centric rooms!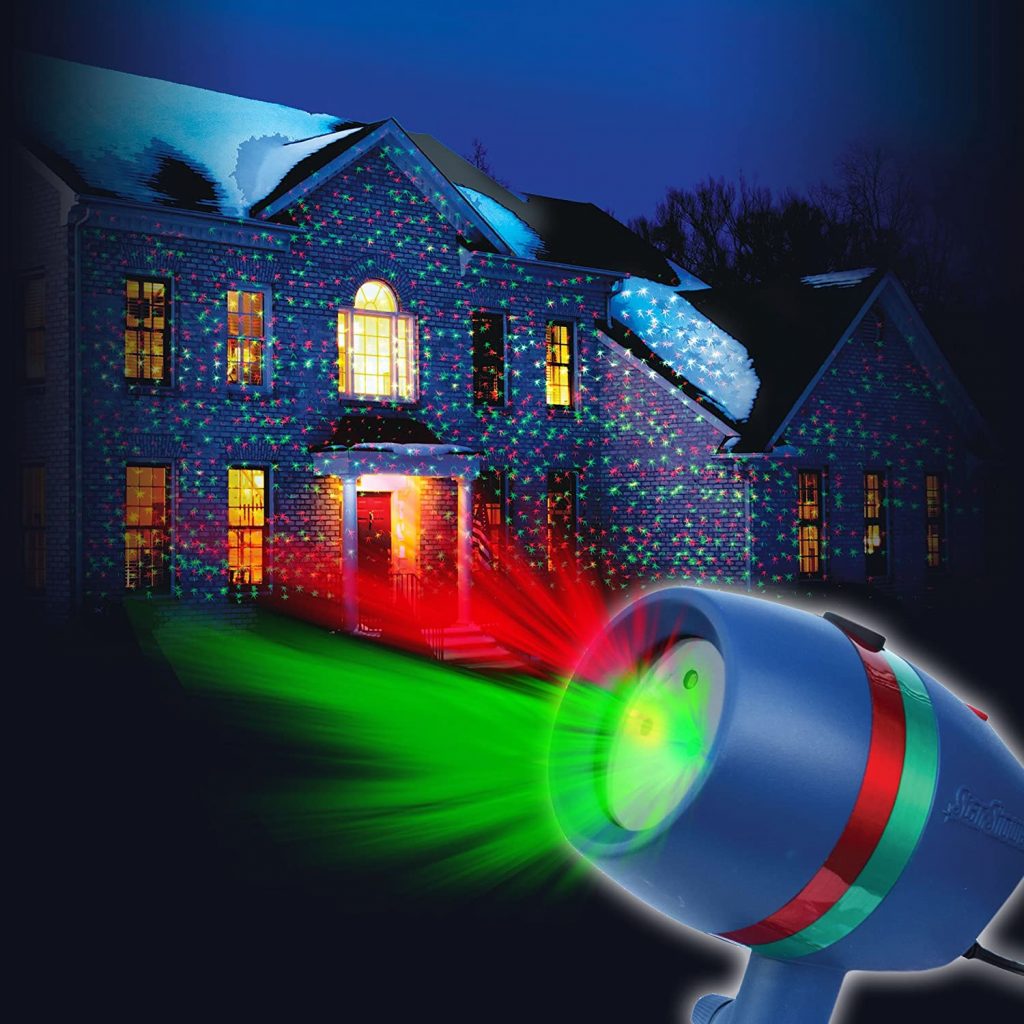 PRICE = N30,000
PRICE =
N19,500
HOW TO PLACE YOUR ORDER:
KINDLY FILL THE FORM BELOW (ONLY IF INTERESTED) AND ONE OF OUR AGENTS WILL GIVE YOU A CALL SOON 
CAUTION
Our Esteemed Customer, Please, Do Not Place An Order If You Are Not Ready To Receive The Product(s) Yet, You Are Travelling, or You Don't  Have Your Money Handy.
Please, Help Us To Serve You Better.
Error: Contact form not found.
PLEASE WE BEG YOU NOT TO PLACE AN ORDER IF YOU WILL NOT BE AVAILABLE TO RECIEVE IT