Safe and innovative device that uses ultrasound and electromagnetic technology to repel pests.
I was facing the problem of several rodents and especially rats at home. I got this device and it
It produces magnetic field sounds to Repels pests and no chemical, no smoke , no fragrance it produces just sound which has no health related issues
Absolutely useful product. It really works, firstly I wasn't sure about it but when we use, it really works. Best thing in this is that it is compact, chemical free, orderless and noise free. I am really very satisfied with the product and recommend others to buy and use.
WHY YOU NEED THIS MULTIPURPOSE SOLAR PEST ELIMINATOR
24/7 Solar Pest Repeller for Yard: Defend your yard with these pest and rodent repellent stakes for moles, voles, gophers, and more; each electronic pest repeller vibrates and emits sound for 2 seconds every 30 seconds to repel pests all day and night

Up to 2,500 Feet of Protection: Sonic pest repeller outdoor range extends far to deter burrowing pests that infest your yard; these sonic pest repellent spikes use pulses and vibrations to chase pests away (no more burrowing pests in 2-3 weeks after successful installation)

Weather-Resistant Pest Control Device: Designed to withstand outdoor weather conditions with an aluminum shaft, sealed solar power cells, and waterproof switch; keep solar pest repeller stakes under the sun to charge for at least 2 days before installation

Safe for Kids and Pets: The vibrations and sonic pulses emitted by these solar pest and rodent deterrents are completely safe for humans and pets; each mole repellent stake measures 2.5" L x 2.5" W (head) and 1" D x 10" H (stake)

Quality Assured: Enjoy a beautiful and pest-free yard with these solar powered sonic pest repellers; We'll provide a full refund if you're not totally satisfied with your outdoor electronic pest repeller stakes; EPA Establishment Number 94733-CHN-1
SAFETY: Completely inoffensive for children and pets, and does not interfere with household appliances. ENVIRONMENTALLY FRIENDLY: A product for home use that works 24 hours a day, 365 days a year with no hazardous chemical that are toxic or poisonous or that give off noxious odours.
It prevents you from wasting money on traditional mouse traps, insect sprays and other chemical solutions that can be harmful to your family. It has been tested and approved by independent laboratories to make your home environmentally safe, chemical free and poison free. You can now equip your home with an advanced technology pest repellant that you can trust for your family's 24/7 protection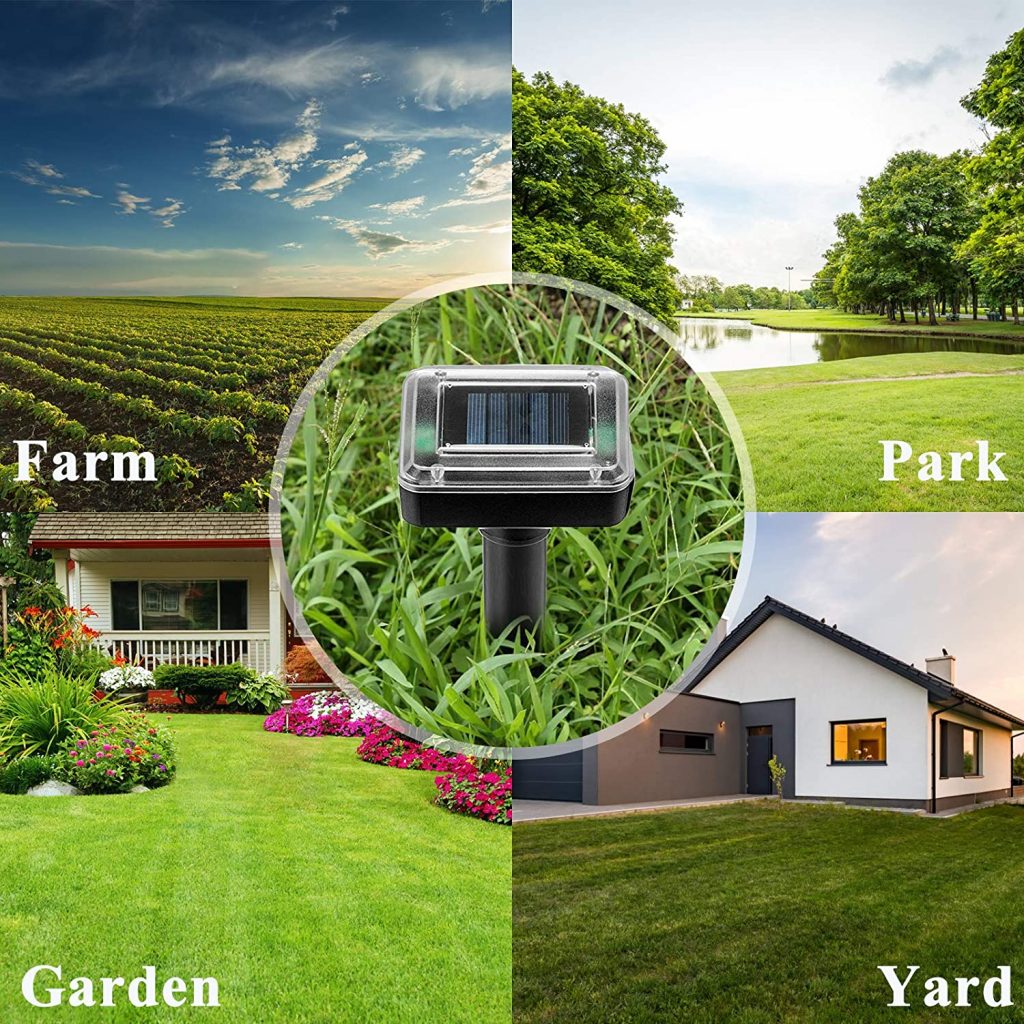 PRICE = N35,000
PRICE =
GET 2 PIECES FOR N18,000! TODAY ONLY!
DISCOUNTED OFFER: ORDER FOR MORE PIECES TO ENJOY MORE AMAZING DISCOUNTS
N18,000 TODAY ONLY
Quantity Sold Nationwide​
HOW TO PLACE YOUR ORDER:
KINDLY FILL THE FORM BELOW (ONLY IF INTERESTED) AND ONE OF OUR AGENTS WILL GIVE YOU A CALL SOON 
CAUTION
Our Esteemed Customer, Please, Do Not Place An Order If You Are Not Ready To Receive The Product(s) Yet, You Are Travelling, or You Don't  Have Your Money Handy.
Please, Help Us To Serve You Better.
PLEASE DO NOT TO PLACE AN ORDER IF YOU WILL NOT BE AVAILABLE TO RECIEVE IT