Mer-maid Automatic Bowl Cleaner, AS-SEEN-ON-TV, Cleans, Freshens, and Deodorizes with Every Flush, Lasts Up to 3 Months, Ultra-Strength Concentrated formula, Just Drop It in Your Tank, 4 In, Blue
I live in Lekki! No matter what we do, our water/pipes always leave the toilet bowl looking not clean. This Mermaid toilet bowl cleaner keeps our bowl looking clean flush after flush. It's embarrassing to have friends over and not have a clean toilet bowl, so this definitely helps out with that! I would/will buy it again
Honestly I was surprised. I hate washing my toilet so i was so pleased to see that this product actually worked. It lasted about 3 month. Love it! Definitely worth it!
WHY YOU NEED THIS AMAZING NEW PRODUCT
No one likes cleaning their toilet. That's why you need Mer-Maid. It's the automatic toilet bowl cleaner that cleans and freshens with every flush for up to three months! Just remove the tab and drop Mer-Maid into your toilet tank. Immediately, Mer-Maid goes to work, and — thanks to sustained-release technology — releases the perfect amount of ultra-strength cleaning solution that breaks down stains and residue and washes them away! When the water is blue, Mer-Maid is working for you! Even a toilet that looks clean can be full of grime. But with Mer-Maid, just one flush, and your bowl is clean and fresh!
Mer-Maid automatic toilet bowl cleaner is the easy solution to keeping your toilet clean. It works hard so you don't have to. If the water is blue, Mer-Maid is working for you!

Cleans and freshens your toilet bowl. It's so easy! Just drop it in your tank and Mer-Maid will clean your toilet with every flush for up to 3 months!

With every flush, Mer-Maid goes to work! Each Mer-Maid lasts for up to 3 months for continued freshness.

Sustained-release technology releases the right amount of ultra-strength cleaning solution that breaks down stains and residue and washes them away. When the water is blue, Mer-Maid is working for you.

Helps break down tough stains and residue on your toilet bowl — that nasty build-up is a chore to scrub with a brush!

Easy to use — simply remove the tab and place Mer-Maid in your toilet tank. One Mer-Maid lasts up to 3 months.

Just because your toilet looks clean, doesn't mean it is. Mer-Maid cleans hidden filth and grime you can't see.

You'll want one for every toilet in your home, whether it's the master bath, guest bathroom, or the kid's toilet.

Saves you money over time on other cleaners that only last a month or on heavy-duty scrubbers.

Each Mer-Maid measures 4.05″H x 2.55″W x 1.65″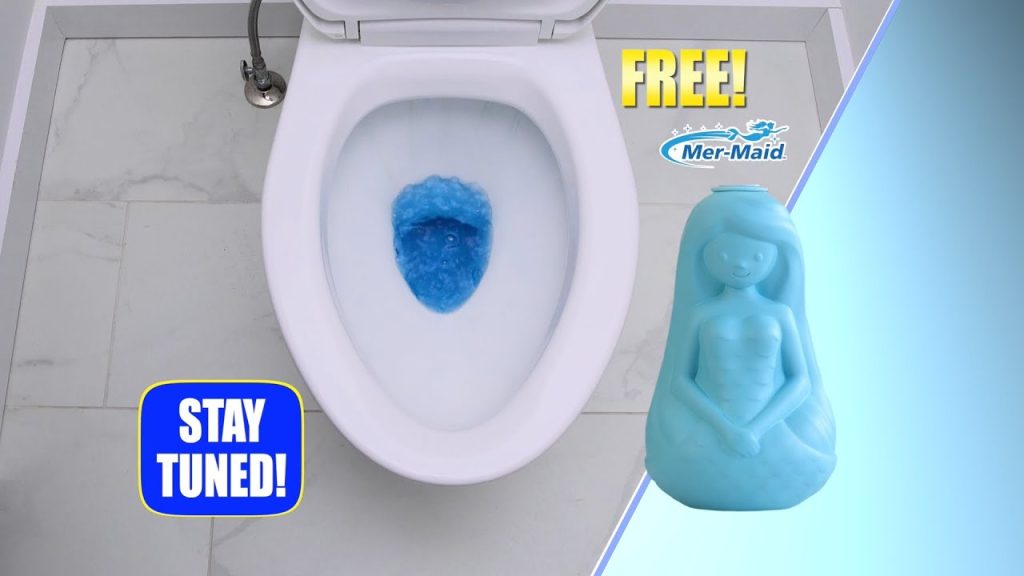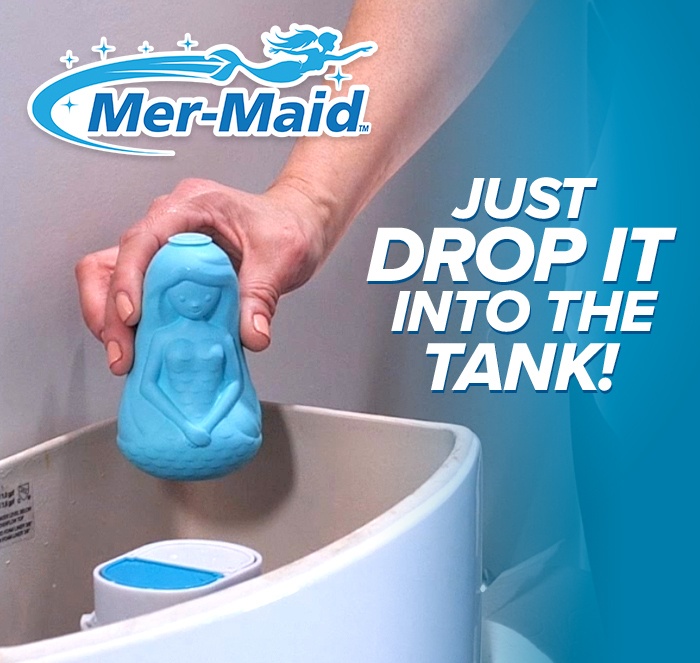 PRICE =
N15,000 TODAY ONLY
DISCOUNTED OFFER: GET 1 FREE ANYTIME YOU ORDER FOR 3 PIECES!! TODAY ONLY!!! TODAY ONLY
HOW TO PLACE YOUR ORDER:
KINDLY FILL THE FORM BELOW (ONLY IF INTERESTED) AND ONE OF OUR AGENTS WILL GIVE YOU A CALL SOON 
PLEASE DO NOT TO PLACE AN ORDER IF YOU WILL NOT BE AVAILABLE TO RECIEVE IT