Innovative Hose Pipes with 7 Modes Water Spray Gun, Expandable Hose Pipe Spray Gun, Garden Hose Reel, Magic Water Pipe
This hose is great, fantastic settings to sprinkle plants or almost jet wash windows. I use it to wash my cars. The material covering the hose makes it so much nicer than just having a huge rubber pipe. I love it. Thanks.
This is a hose that inflates and deflates. It's soft before turning the faucet on. When the water comes in, the pressure extend the hose to it's full length and turn into working condition. Whoever invented this hose is a genius and works perfectly in my new outdoor space!
WHY YOU NEED THIS MULTIPURPOSE FLEXIBLE EXPENDABLE HOSE
Magic Hose Pipe Ideal for many watering and cleaning uses, such as gardening, car washing, house cleaning, boat cleaning etc. Additional connector may be required if you connect this hose to fertilizer container, sprinkler or other watering facilities. Connectors for normal faucet is included in the pack. Please check the photos for the type of faucet it fits.

[Save-Space] After connecting the water pipe and turning on the water source, the hose will be tripled in a short time. After stopping use and removing the water pipe, it will return to its original length within a few minutes

[Multi-Mode] The matching water spray gun has 7 different water mist modes, which can be adjusted freely by rotating clockwise or counterclockwise. The metal ring can keep the water gun on, and then the knob can be used to adjust the maximum water output

[Protection] The pipe is made of durable latex, which is not easy to leak and rupture, and has a long service life. The polyester fabric is wrapped outside to prevent the water pipe from directly rubbing with the ground to cause rupture.

[Many-uses] You can use it to accomplish many things, such as: watering flowers, watering lawns, car washing, and even can be used to bathe your pet

[Precautions] When not in use, Please turn off the water first, Then press the trigger of the water gun again, Until no water sprays out, Then disconnect the water pipe from the faucet, Prevent excessive water pressure from causing harm to yourself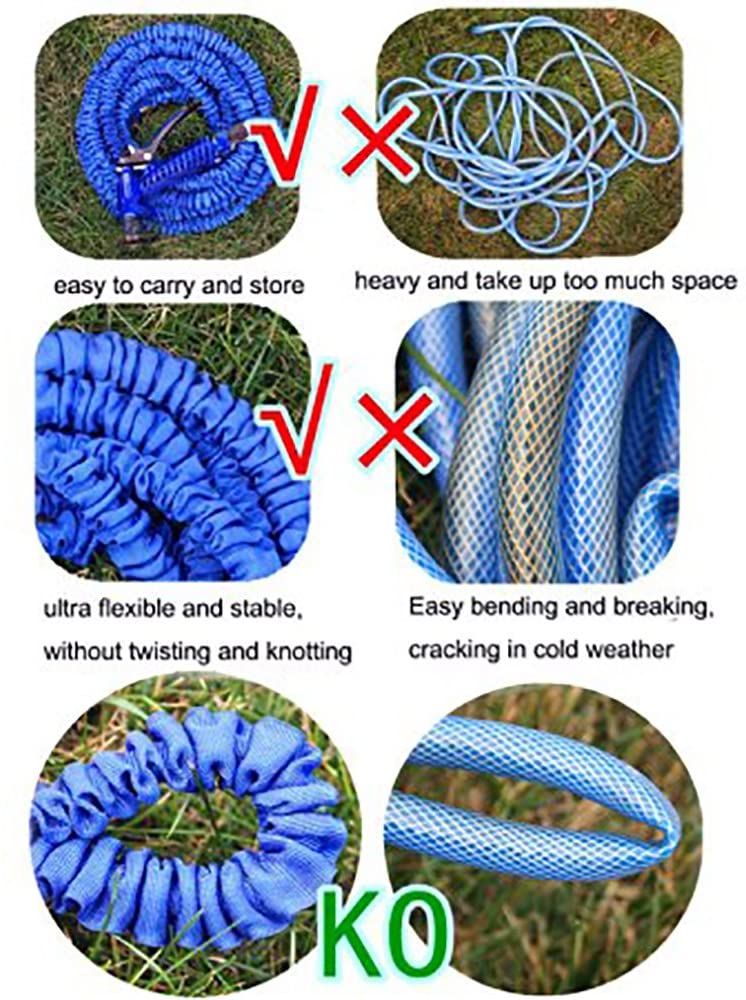 PRICE = N35,000
PRICE =
N15,000! TODAY ONLY!
DISCOUNTED OFFER: ORDER FOR MORE PIECES TO ENJOY MORE AMAZING DISCOUNTS
N15,000 TODAY ONLY
Quantity Sold Nationwide​
HOW TO PLACE YOUR ORDER:
KINDLY FILL THE FORM BELOW (ONLY IF INTERESTED) AND ONE OF OUR AGENTS WILL GIVE YOU A CALL SOON 
CAUTION
Our Esteemed Customer, Please, Do Not Place An Order If You Are Not Ready To Receive The Product(s) Yet, You Are Travelling, or You Don't  Have Your Money Handy.
Please, Help Us To Serve You Better.
PLEASE DO NOT TO PLACE AN ORDER IF YOU WILL NOT BE AVAILABLE TO RECIEVE IT