Innovative Coffee Cup Warmer, Automatic Shut Off Desk Mug Warmer, Beverage Warmer Cup Heater for Office Home Kitchen Keep Temperature Up to 131℉, Make Your Winter no Longer Cold.
The quality is up to the mark. I love it as it is effective at work and can easily plug it and work continues! Highly Recommended
Outstanding quality and packaging Amazing! You wont waste any coffee anymore! Works perfectly. Will even get another one :).
WHY YOU NEED THIS PERSONAL AND MULTIPURPOSE USE MUG
1.Coffee Mug Warmer with lids: Intelligent temperature control. The built-in high-tech temperature control chipset module allows you to maintain a constant temperature of coffee (131°F/55°C) throughout the day and enjoy warm coffee at any time in winter .

2.Coffee Mug Warmer Function: Coffee Warmer function, ceramic coffee cup is lighter and more durable,with a capacity of 430ml.

3.Best gift choice: Powerful 16W coffee warmer for your desk, which warms coffee, tea, hot cocoa, etc. It makes an excellent gift for your significant other, parents, friends or any relative. A perfect gift for Valentine's Day, Christmas or birthdays.

4.Multiple protections ensure safety: temperature protection, short circuit protection, electromagnetic field protection, overcharging protection, power surge protection, excessive current protection – creating a safe and secure product. (Note: The temperature of the metal ring within the base will not exceed 131°F/55°C, preventing accidental burns).

5.Smart coffee cup warmer: Automatic power switch.The Coffee Cup Warmer uses micro induction to control the temperature, without the use of buttons.Simply insert the power adapter into the base and place the cup on top to begin the automatic heating.When finished,remove the cup from the base and automatic shutdown will begin.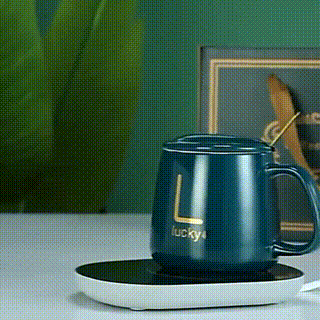 PRICE = N30,000
PRICE =
N20,000
Allows you, your friends and family to drink warm coffee or hot drinks all the time even during cold or rain.
Coffee mug warmer has multiple safe guards, is safe to use, easy to clean, and provides convenience for your life and work.
The high-grade 16W coffee cup warmer is better than ordinary warmers, and it allows you to drink warm coffee when winter or just busy working.
Exquisite design concept, does not take up too much space, 460ml cup is completely enough for one person.
Intelligent heat preservation all day, suitable for human drinking temperature, reach out and drink
High resistance tempered glass panel is water-proof and explosion-proof, an-ti falling and easy to clean
The intimate heat dissipation base avoids high temperature fire and is wear-resistant and fall resistant Dense cooling holes High flame retardant nylon material
Multi cup compatibility without cup selection [ceramic cup, milk bottle, stainless steel cup, glass and beverage can be used]
power: 10W
Voltage: 5V
Power supply: USB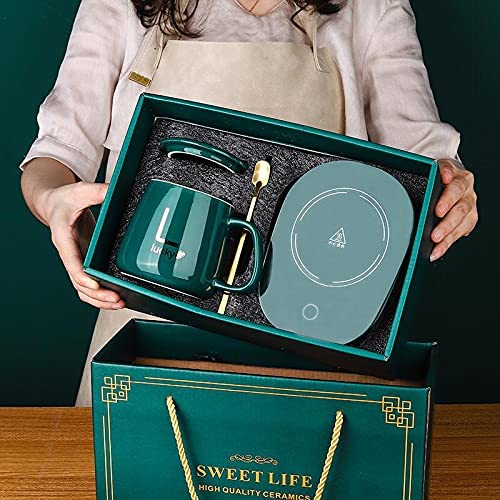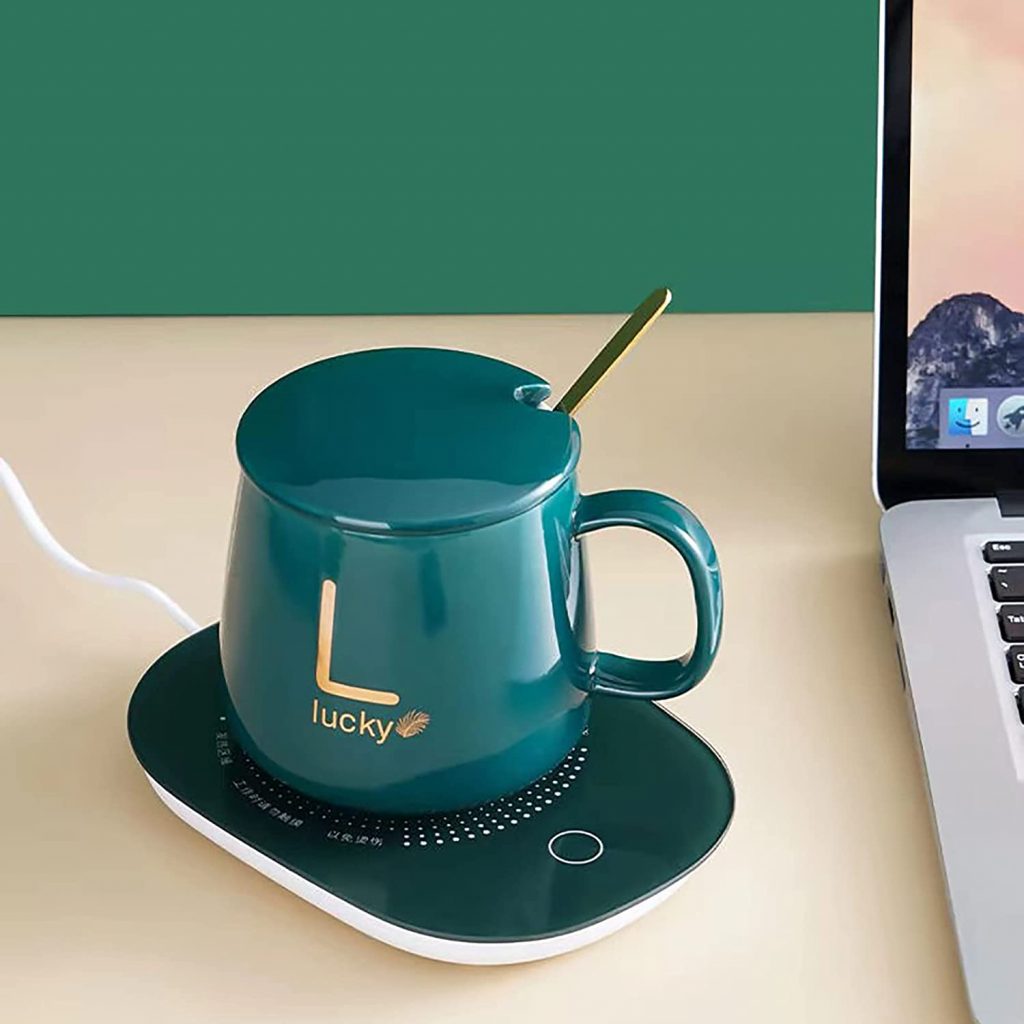 DISCOUNTED OFFER: GET VALUE FOR YOUR MONEY. GET 1 FREE ANYTIME YOU MAKE AN ORDER For 3 Pcs. GET 1 FOR YOURSELF FOR N20,000 TODAY ONLY
HOW TO PLACE YOUR ORDER:
KINDLY FILL THE FORM BELOW (ONLY IF INTERESTED) AND ONE OF OUR AGENTS WILL GIVE YOU A CALL SOON 
CAUTION
Our Esteemed Customer, Please, Do Not Place An Order If You Are Not Ready To Receive The Product(s) Yet, You Are Travelling, or You Don't  Have Your Money Handy.
Please, Help Us To Serve You Better.
PLEASE WE BEG YOU NOT TO PLACE AN ORDER IF YOU WILL NOT BE AVAILABLE TO RECIEVE IT