The Children's WONDER BIBLE Stories & Songs- The Audio Bible Player That Speaks, Great for Kids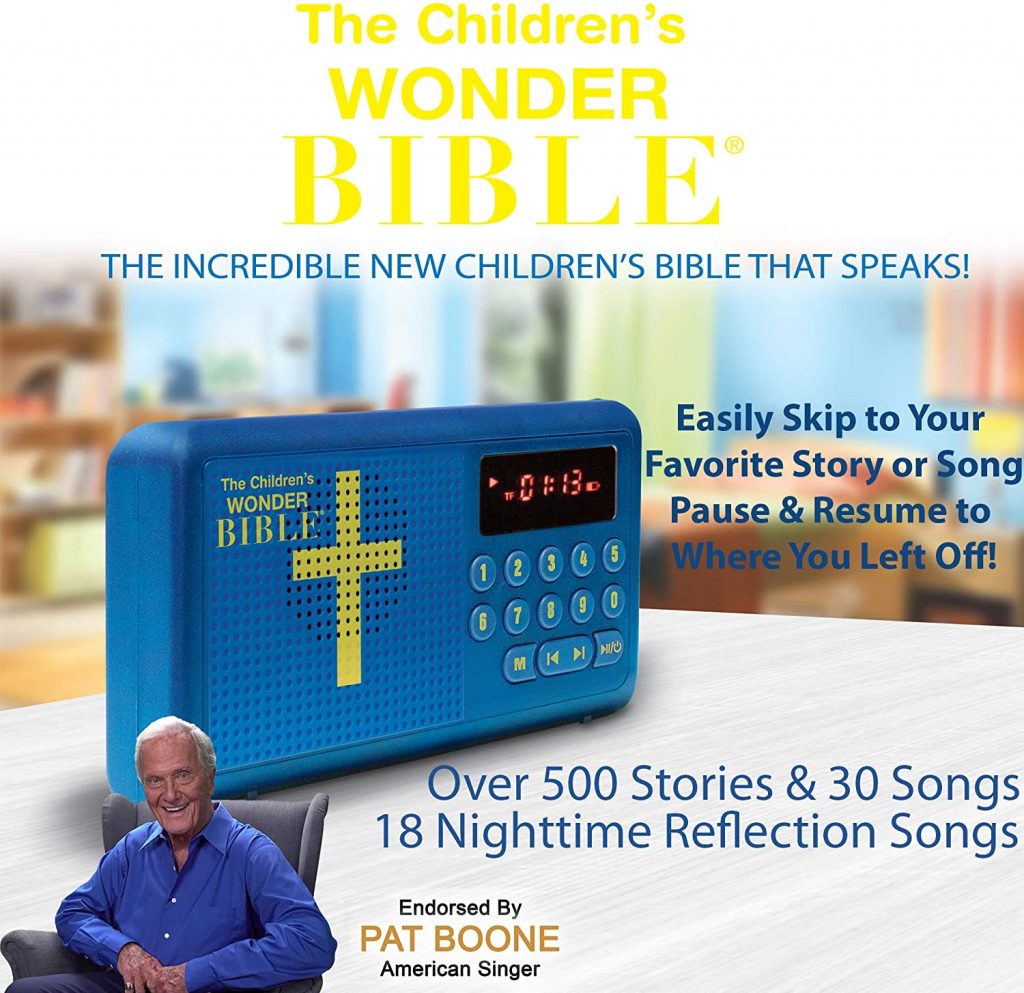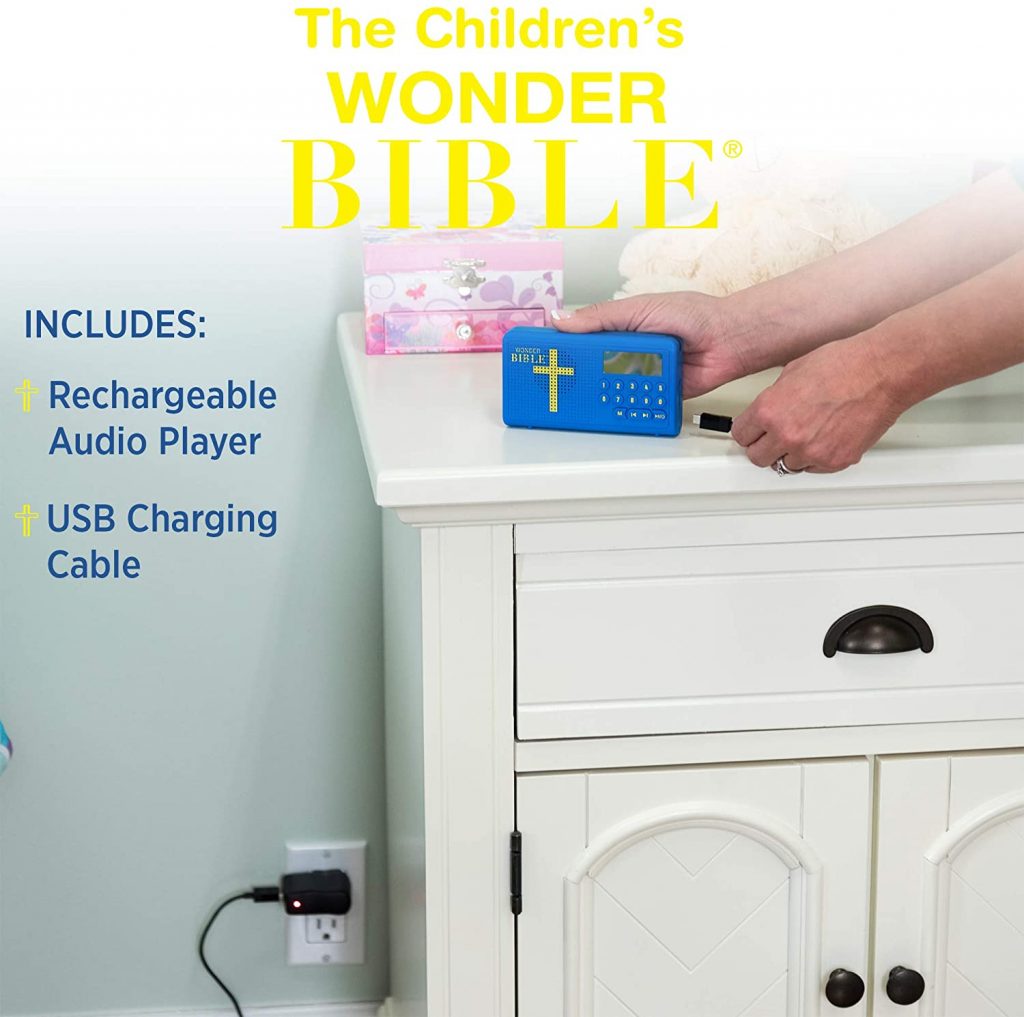 What

You Get!!!
The children's WONDER BIBLE Audio player- The talking bible your kids can listen to anytime, anywhere! Stories and songs read aloud in language that is easy for children to understand & teaches children the word of the Lord even before they can read

Stories and songs in a friendly voice teach values like kindness, honor, compassion, and honestly … to encourage them to make the right choices. Contains 500 magical Stories & a collection of 50 memorable songs

Easy to use skip to your favorite chapter or book, pause & Resume to where you left off. Listen and enjoy while a pleasant voice reads the book to you and the words on the page come alive.

Perfect for children to learn about creation, Noah's Ark, the good Shepherd, 10 Commandments, the birth of Jesus, the good samaritan, the 10 Commandments, the birth of Jesus, and the good samaritan

Includes the children's WONDER BIBLE stories & songs rechargeable Audio player- long lasting battery will last up to 10 hours, USB charging cable and built-in earphone jack.
PRICE = N30,000
PRICE = 

N20,500
KINDLY FILL THE FORM BELOW (ONLY IF INTERESTED) AND ONE OF OUR AGENTS WILL GIVE YOU A CALL SOON. We BEG YOU IN God's Divine NAME! DO NOT ORDER IF YOU ARE NOT VAILABLE TO RECIEVE IT. 
Error: Contact form not found.