As a Car Owner/Driver, you can now have Peace of Mind when travelling or driving out of your house.
Do You Have A Damn Good Answers To These 4 Questions? Have You Get Stuck on A Busy Road Previously Just because of A Car Battery Related Problem? Has Your Car Been Hit Previously By Those Reckless Drivers All Because You Have Something To Fix On Your Car? Have You Ever Had An Emergency Case To Attend To Only To Get There Late As A Result of A Car Battery issue? Have You Found Yourself helpless in a deserted road looking for a Battery To Jump Start Your Car? If Yes, Then You need to equip Yourself With This "Must Have Tool" That Smart Car Owners Are Using To Jump Start Their Cars.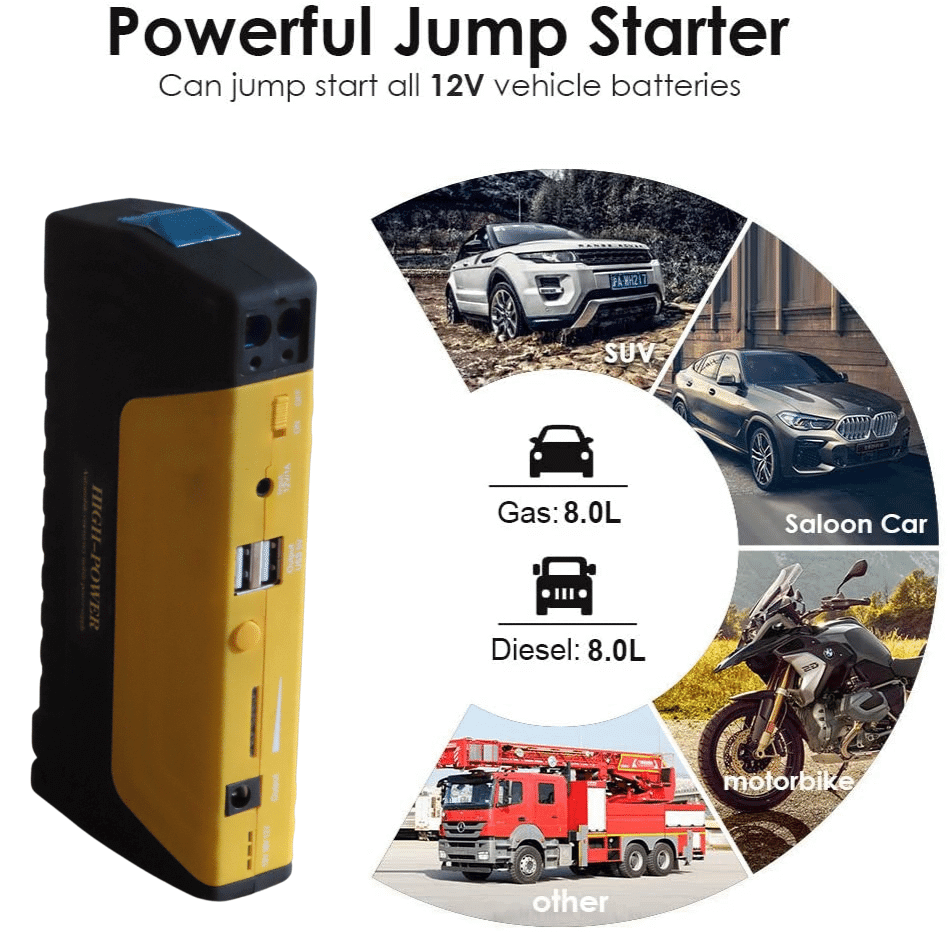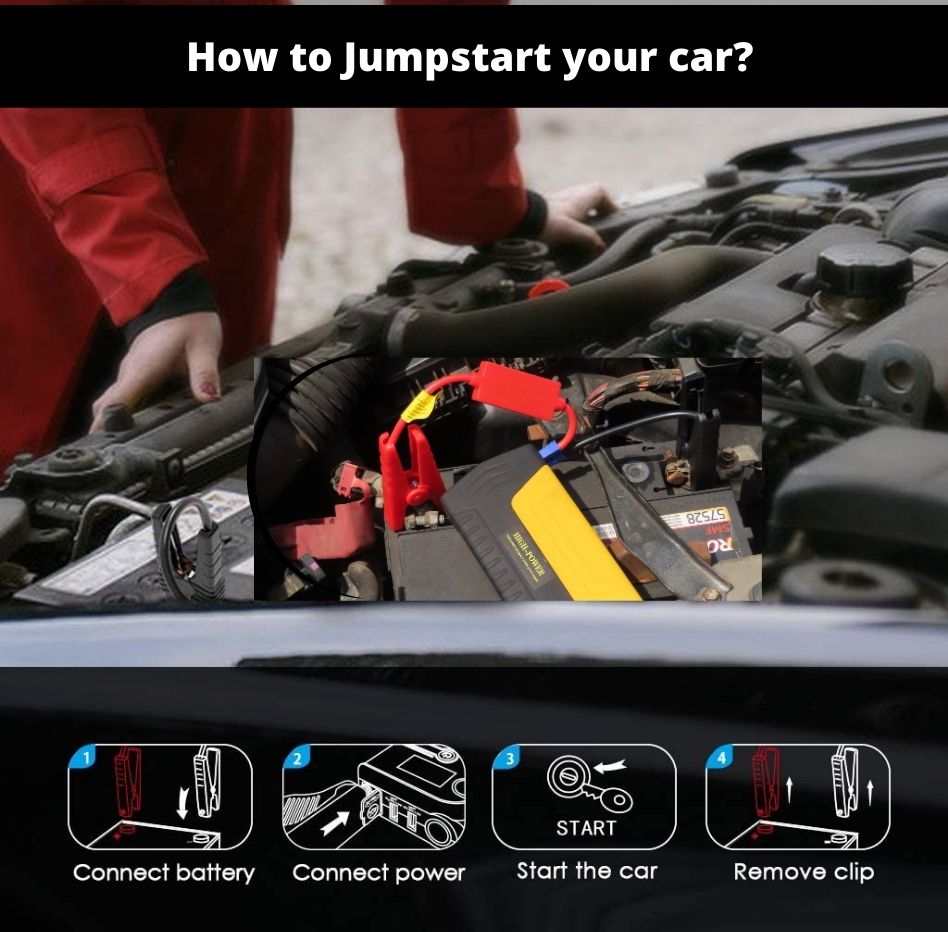 Why Should I Get The Powerbank Jumpstarter?
EVEN A NEW BATTERY CAN GET DRAIN DOWN OVERNIGHT
You never can tell when your battery will fail you. Even a brand new battery can fail. It could be that you forgot to put off the parking light, or your children went to play with your car audio system. Anything, just anything could make your battery run down

IT IS AN ALTERNATIVE TO CHARGING SOURCES LIKE ELECTRICITY
You can charge your phones and laptops with this device. How does it feel to have rest of mind that even if there is no power for a long time you can still charge your phones and laptop so you can work on that multi-million naira proposal?

IT MAKES YOU AN INSTANT HERO
Imagine the joy and satisfaction you will derive when you use this to help someone that needs this. You will become an instant HERO. Charging it doesn't take time and it feels great to know you always have a backup plan.
PRICE = N50,000
PRICE = 

N35,000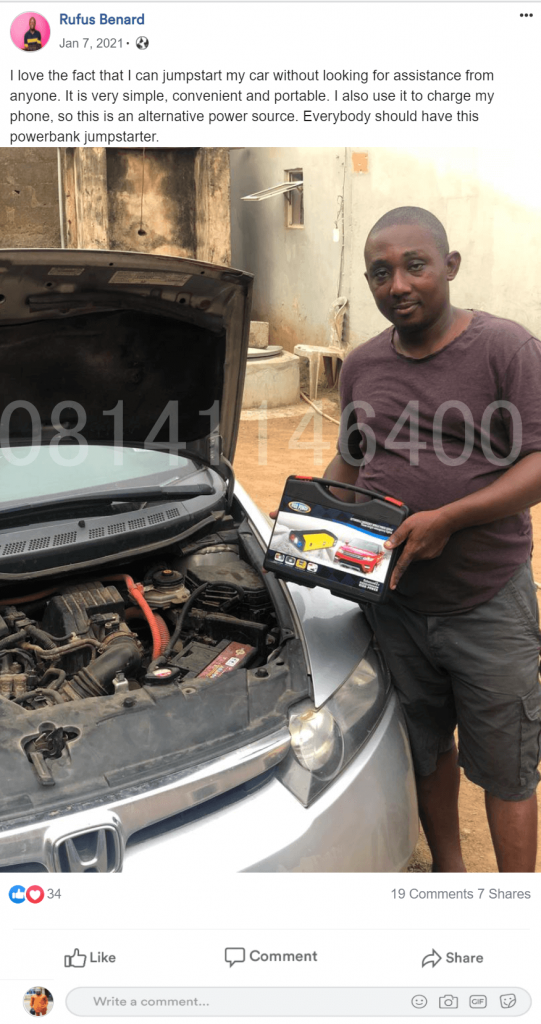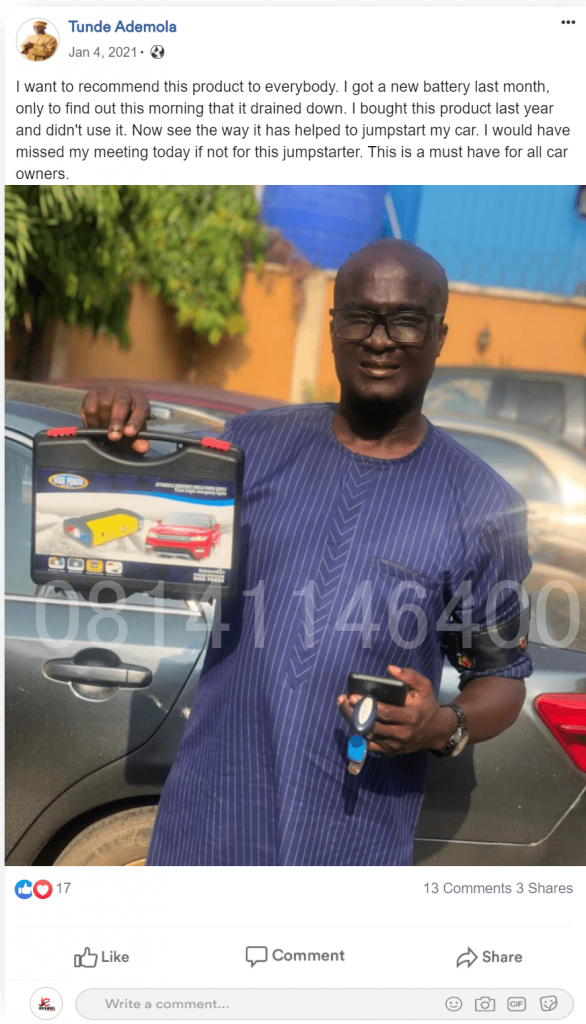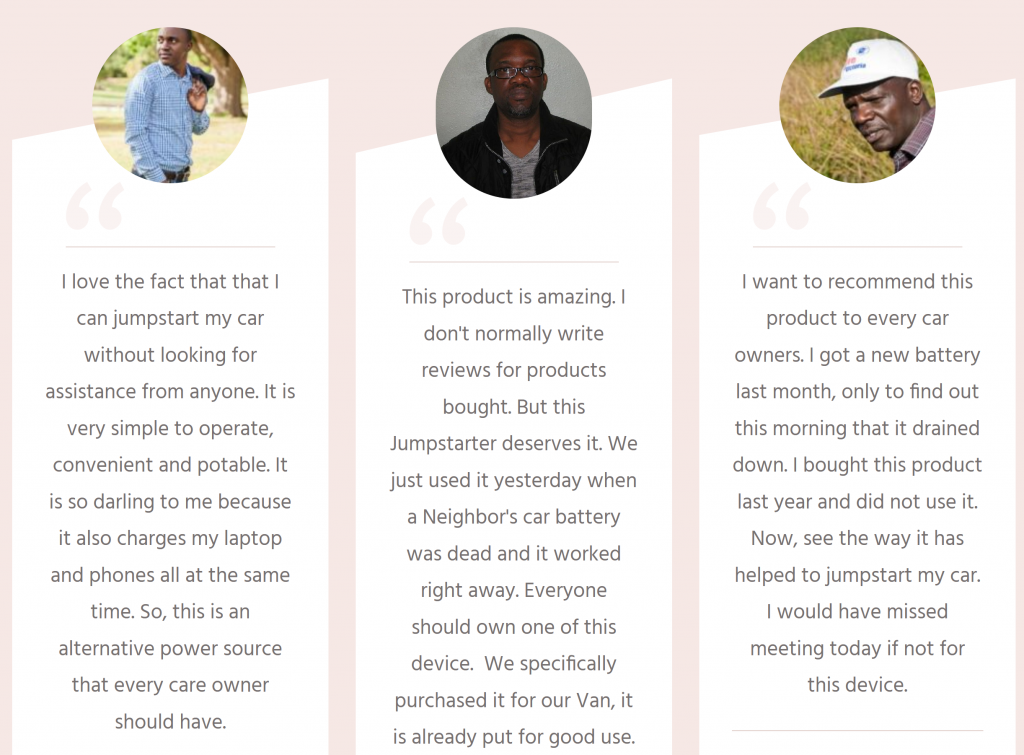 GET VALUE FOR YOUR MONEY! GET A FREE KEY FINDER WITH EVERY PURCHASE AND SAY GOODBYE TO LOOSING YOUR KEYS!
KINDLY FILL THE FORM BELOW (ONLY IF INTERESTED) AND ONE OF OUR AGENTS WILL GIVE YOU A CALL SOON. We BEG YOU IN God's Divine NAME! DO NOT ORDER IF YOU ARE NOT VAILABLE TO RECIEVE IT.

Error: Contact form not found.