Adjustable Focus Glasses Dial Vision Traditional Black Frame Dial Adjustable Glasses Variable Focus for Women and Men - -6D to +3D Variable Lens
WHY YOU NEED THIS GLASSES
1. Lightweight and comfortable, no nasal pressure, lens PC, temples PR, strong metal hinge, high toughness, no elasticity

2. Wide-angle variable range-the lens has a diopter range from -6 to +3, which allows you to accurately magnify. So as to see and read clearly

3. Turn the dial to adjust the lens, suitable for most eyesight needs

4. Helps relieve eye fatigue, can improve short-distance, middle-distance and long-distance vision

5. Fashion trimming reading glasses show young frameless design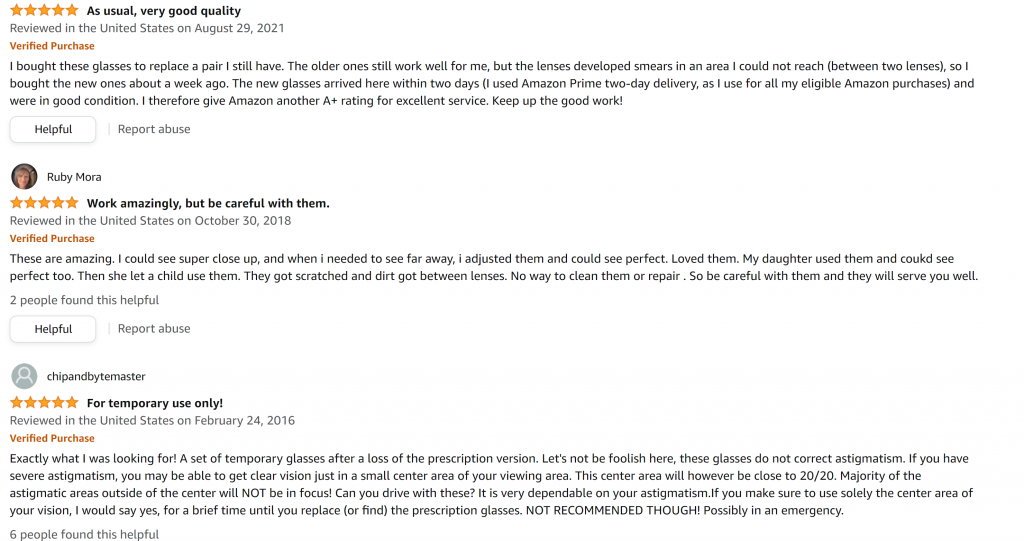 Instant 20/20 the adjustable glasses you dial-in for to see better instantly! When you are in a bind and need to see, you need Instant 20/20. You adjust them and dial them in just the way you need them When you need to see clearly in any situation you need Instant 20/20. Perfect backup. Adjustable for near or far sighted. Corrects 90% of spherical errors. Light weight and durable. NOTE: These eyeglasses will not correct astigmatism. The lenses in these glasses are not for prescription lenses. DO NOT use for driving and/or other operating heavy machinery. You should have your eyes examined regularly by an Optometrist or Ophthalmologist. Eye examinations can detect health problems that have not signs or symptoms. NEVER disregard professional advice or delay in seeking it because of your purchase, receipt, or use of these glasses.
PRICE = N20,000
PRICE =
N13,500
DISCOUNTED OFFER: GET A FREE MEMORY CARD ANYTIME YOU MAKE AN ORDER! TODAY ONLY!!!
HOW TO PLACE YOUR ORDER:
KINDLY FILL THE FORM BELOW (ONLY IF INTERESTED) AND ONE OF OUR AGENTS WILL GIVE YOU A CALL SOON 
CAUTION
Our Esteemed Customer, Please, Do Not Place An Order If You Are Not Ready To Receive The Product(s) Yet, You Are Travelling, or You Don't  Have Your Money Handy.
Please, Help Us To Serve You Better.
Error: Contact form not found.
PLEASE NOTE: This Glass isn't classic. If you're looking for a classic glass, don't order this.