Wonder Bible KJV- The Talking Audio Bible Player (King James Version) New & Old Testament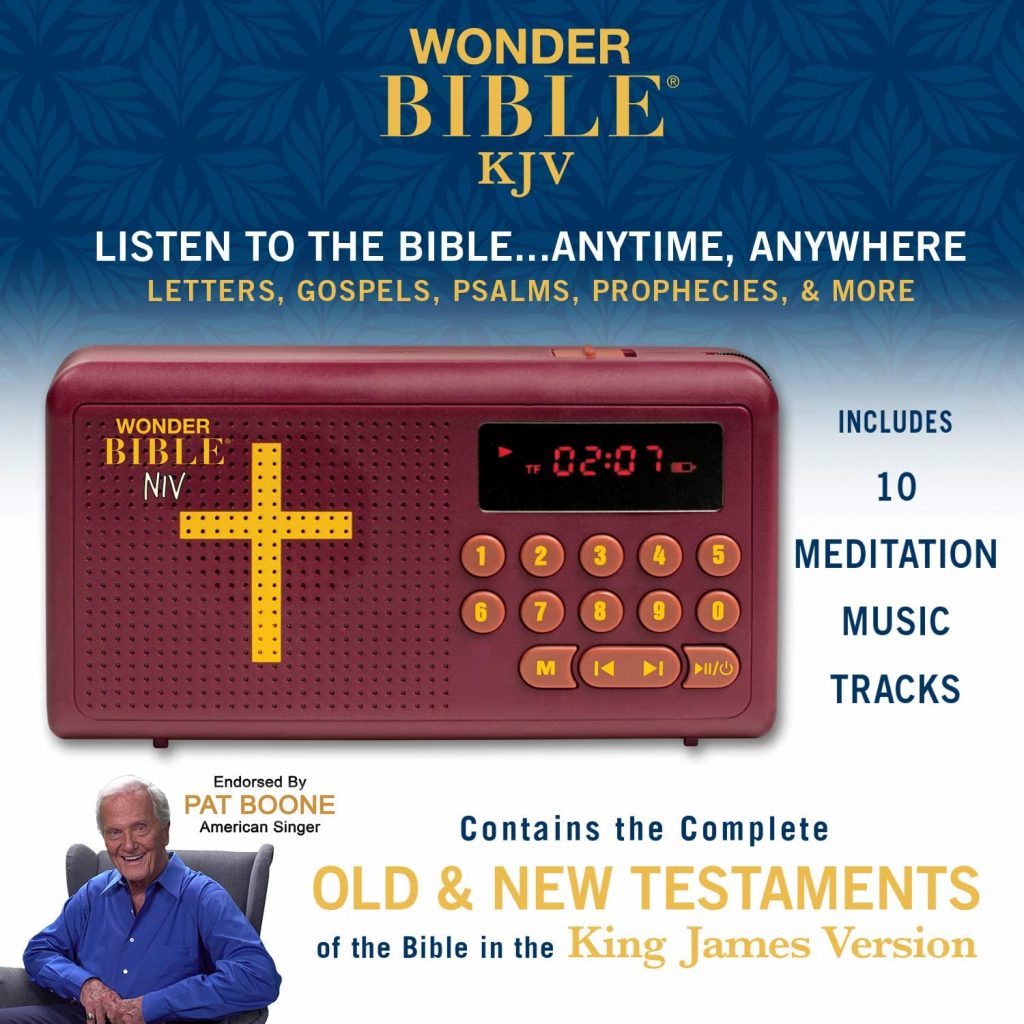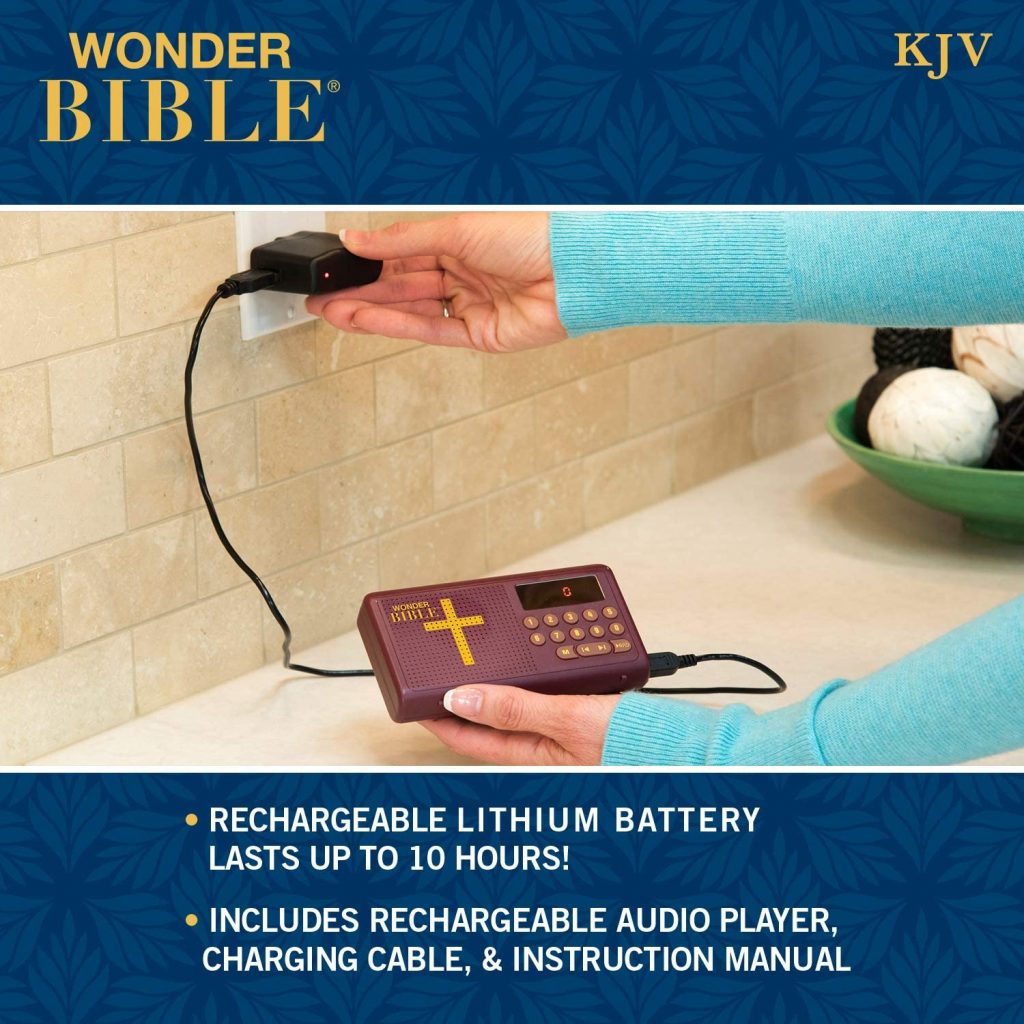 What

You Get!!!
Wonder Bible Audio Player is the incredible NEW Bible that speaks! Compact, lightweight, easy to carry, and contains the entire Old and New Testaments of the Bible in the King James Version. Now you can hear the spoken Word of God anytime and anywhere! The player takes several hours to recharge fully.We recommend to charge the Wonder Bible Audio Player before using it for the first time
Wonder Bible Talking Bible makes a great gift for a friend or loved one, and it's perfect for weddings, baptisms, Christenings, First Communion and more! 
WONDER BIBLE AUDIO PLAYER

– The talking Bible you can listen to anytime, anywhere! Letters, gospels, psalms, prophecies, & more!

THE COMPLETE Old & New Testaments of the Bible in the NEW INTERNATIONAL VERSION

as well as 10 Meditation Music Tracks. Listen as a source of inspiration during your busy day or for spiritual restoration through good times & bad

EASY TO USE Skip to your favorite chapter or book, pause & resume to where you left off. Listen and Enjoy while a pleasant voice reads the book to you and the words on the page come alive.

PERFECT FOR EVERYONE Adults, children, seniors, and visually impaired. For those who are or would like to become spiritually connected.

INCLUDES Wonder Bible NIV rechargeable audio player- long lasting battery will last up to 10 hours, USB charging cable and built-in earphone jack.
PRICE = N30,000
PRICE =

N20,500
KINDLY FILL THE FORM BELOW (ONLY IF INTERESTED) AND ONE OF OUR AGENTS WILL GIVE YOU A CALL SOON. We BEG YOU IN God's Divine NAME! DO NOT ORDER IF YOU ARE NOT VAILABLE TO RECIEVE IT. 
Error: Contact form not found.