🍆🥔🥕It has never been Easier to cut your Vegetables and Fruits:🔪Safety, Multipurpose, Time Saving !!! 🛒
I loved this product. I make my salads here and it's just what I needed, something simple and simple for my meal without spending a lot of work, if it got damaged I'd buy another one immediately, thank you.
I bought this for my husband! The product works ok. The blades are actually sharpe and does the work works perfectly, handy, can be used wherever you want.
DISCOUNTED PRICE OF N18,000 TODAY ONLY
Order Now And Get Free Collapsible Chopping Board😊
WHY YOU NEED THIS INNOVATIVE 4 IN 1 RECHARGEABLE HANDHELD ELECTRIC VEGETABLE CUTTER
4 IN 1 HANDHELD RECHARGEABLE VEGETABLE CUTTER SET】Mini hand-held wireless electric garlic mud masher chopper set includes 4 in 1 functions of slicing, cooking, peeling and cleaning brush. With it, you can have an electric vegetable slicer and an electric meat grinder at the same time.

【EASY TO USE】 With our electric food mincer, hand chopping is now a thing of the past. Simply add your materials, turn on the switch, and wait between 5 and 30 seconds.

【High Quality Material】Mini hand-held wireless electric garlic mud masher adopts ABS, PC material and stainless steel blade, which is durable and corrosion resistant. High-quality stainless steel blades chop and puree easily.

【Typc charging interface】The rechargeable electric garlic masher supports Type-C charging, handheld wireless mincer can be used about 35 times after full charged for 3 hours. This 6.7 oz food processor features compact volume, and satisfied the small needs when traveling or camping.

【One-click cleaning】The whole machine is rinsed, and the detergent is added to the inlet to start it with one button. Stir it with running water for 5 seconds to clean, breaking the hovering and clicking mode of the traditional electric garlic paste. The ergonomic design of the mixer auxiliary food slicer dicer does not tire your hands.

Comfortable Grip

: Breaking the dangling click mode of the traditional electric garlic paste, the ergonomic design does not tire your hands;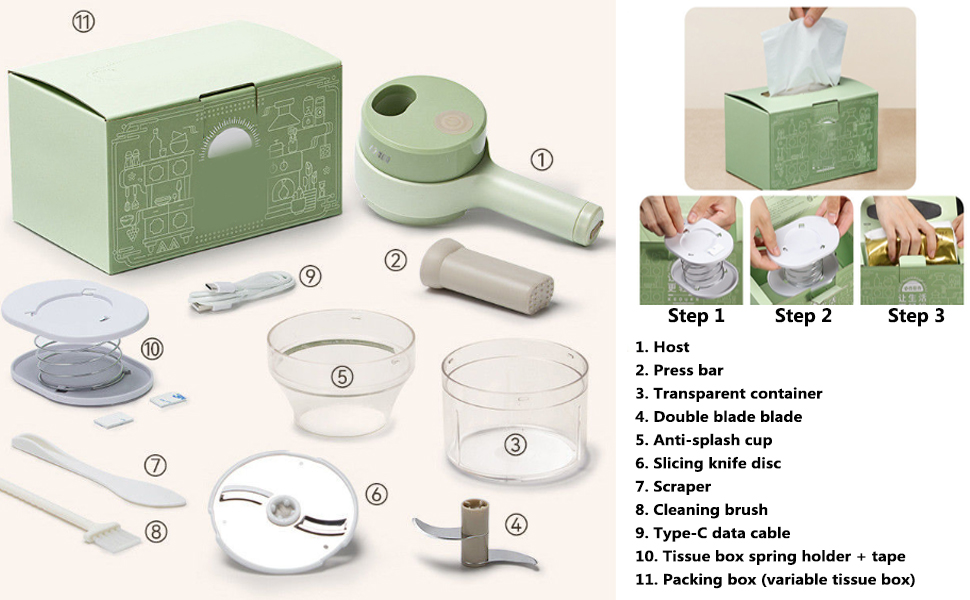 PRICE = N25,000
PRICE =
N18,000! TODAY ONLY
DISCOUNTED OFFER: ORDER NOW AND GET A FREE MUULTIFUNCTIONAL 4 IN 1 CHOPPING BOARD!!! TODAY ONLY!!!
HOW TO PLACE YOUR ORDER:
KINDLY FILL THE FORM BELOW (ONLY IF INTERESTED) AND ONE OF OUR AGENTS WILL GIVE YOU A CALL SOON 
CAUTION
Our Esteemed Customer, Please, Do Not Place An Order If You Are Not Ready To Receive The Product(s) Yet, You Are Travelling, or You Don't  Have Your Money Handy.
Please, Help Us To Serve You Better.
PLEASE DO NOT TO PLACE AN ORDER IF YOU WILL NOT BE AVAILABLE TO RECIEVE IT